22/06/2015
2015 North Island PWC Waiwera 100 Challenge Winter Endurance Race
Hosted by the Auckland Jet Ski Riders Assn.
Date: Saturday July 25th 2015
Venue: Hatfields Beach.  Hibiscus Coast.  Auckland
Race Program
Scrutineering and Registration : From 9.00am
Riders Briefing and Course Familiarisation :11.00am
Race Start : 12.00pm
Race Finish : Approx 2.00pm
Prize Giving : From 5.00pm
Prize giving and Dinner will be held at the Waiwera Thermal Resort. Entry vouchers will be given out at Registration in the morning for those who wish to use the facilities to warm up after the race. Full licensed bar and cafe available till 7.00pm and pools close at 8.00pm.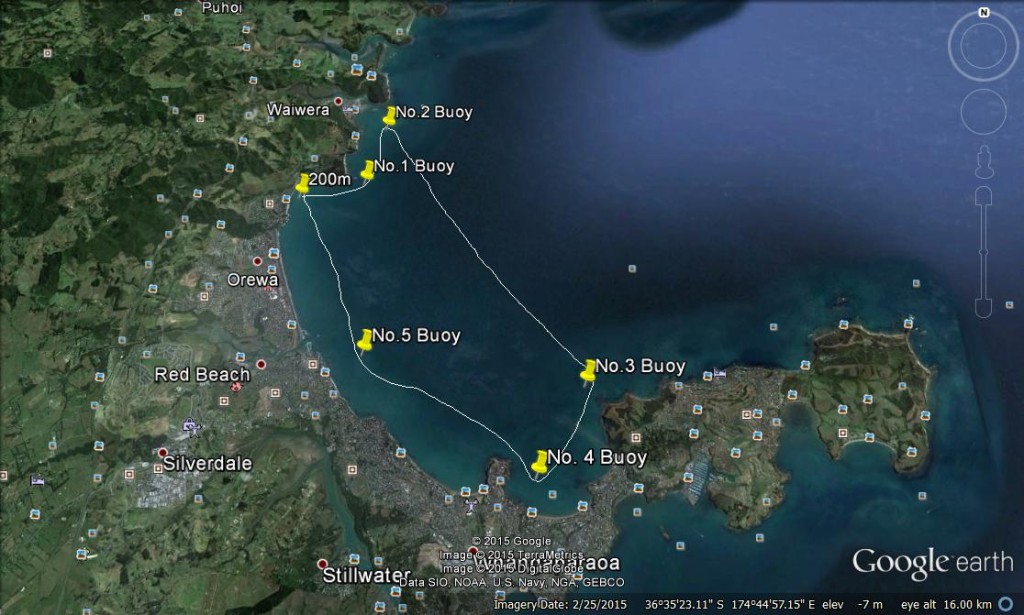 Hatfields Beach is located 2 minutes over the hill from Orewa Beach on the Hibiscus Coast Highway. Take the Orewa off ramp from the Northern Motorway to Grand Drive and follow it down to Hibiscus Coast Highway and turn left and head over the hill. Hatfields has easy beach access with plenty of parking. Boat trailers may be left on the beach, but at this stage not cars.
The Race
There will be 2 races distances.  A 60 mile race will consist of 6 laps of the main track for new comers and the main race which will cover 100 miles. Both races will start together with the fun race finishing within the main race time. Fuel stops will be necessary to cover both race distances so competitors need to plan on having enough fuel for their particular crafts fuel consumption.
Riding Attire  
Riders will be required to wear an approved helmet, vest and wetsuit. A full length wetsuit, boots or shoes and gloves are highly recommended. Depending on weather, a tour coat or jacket may also be a good idea.
Spectators
It is advised that family and crew should bring their own food and drinks. At this stage there is no onsite catering. Orewa is only 2 minutes away which has plenty of bakeries and cafe's available. The prize giving venue has full Bar and Cafe facilities and will be open from 10.00am for anybody wishing to head there early.
This is an exciting new piece of water that has never had any endurance style racing held on it. The planned course is a very simple big rectangle that takes riders across the front of many of North Auckland's most popular beaches and should provide spectacular viewing for locals who would have not seen PWC racing in their waters for over 10years. 
We look forward to seeing as many of you out there as possible!